Need Product Assistance?
Call Us
800-518-5388
-or-
Kully Supply is committed to offering the best product support through our knowledgeable customer service team. If you have any questions, feel free to contact us.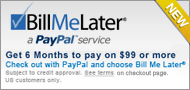 Features and Benefits
Softly rounded corners
Exclusive Halsey Taylor Double Bubbler
Durable satin finish stainless steel
Easy-to-operate pushbuttons
Automatic stream regulator
Bubbler
Exclusive one-piece, chrome-plated two-stream mound-building bubbler with non-removable anti-squirt feature and integral hood insures a satisfying drink of water.
Push Button Actuation Mechanism
Self-closing, vandal-resistant pushbutton does not require grasping or twisting.
Automatic Stream Height Regulator
Self-closing assembly is located inside unit to prevent tampering. Unit resists corrosion and liming. A constant stream height is automatically maintained under line pressures that vary from 20 to 105 psi.
Inlet Strainer
Easily cleaned in-line strainer screen traps particles of 140 microns or larger before they enter the waterway.
Water Inlet
3/8" O.D. Tubing
Drain Outlet
1-1/4" tube outlet for 1-1/4" slip joint connection.
Suggested Specifications
Fountain shall include pushbutton on the front, contour-formed basin to eliminate splashing and standing water, and shall have rounded corners and edges. Projector shall be two-stream, mound-building type with integral hood guard and anti-squirt feature. Fountain shall comply with ANSI 117:1 and ADA for visual and motion disabilities. The manufacturer shall certify the unit to meet the requirements of NSF/ANSI 61, and the Safe Drinking Water Act.
Manufacturer Info
Halsey Taylor offers outdoor water coolers, water coolers for schools, parks and shopping centers, floor-mounted and wall-mounted coolers, and fountains in a variety of shapes and styles. Our durable and attractive finishes further reflect our concern for our products appearance, as well as their ability to withstand the test of time.
Data Sheets
Additional Information
| | |
| --- | --- |
| Part # | 106815 |
| Manufacturer | Halsey Taylor |
| Model # | HRFE |
| Is Complete | Yes |
| GreenSpec | No |
| ADA Compliant | Yes |
| Installation Type | Wall Mounted |
| Freeze Resistant | No |
| Outdoor Rated | No |
| Refrigerated | No |
| Vandal Resistant Bubbler | No |
| Height | 6.5" |
| Width | 12.125" |
| Depth | 17.5" |